SOLAR POOL HEATING CANBERRA
Are you trying to source superior quality solar pool heating systems in Canberra? ACT Clear Water Pools specialise in supplying, installing and maintaining high performance, cost-effective pool heating systems that effectively absorb the sun's heat before transferring it to your pool.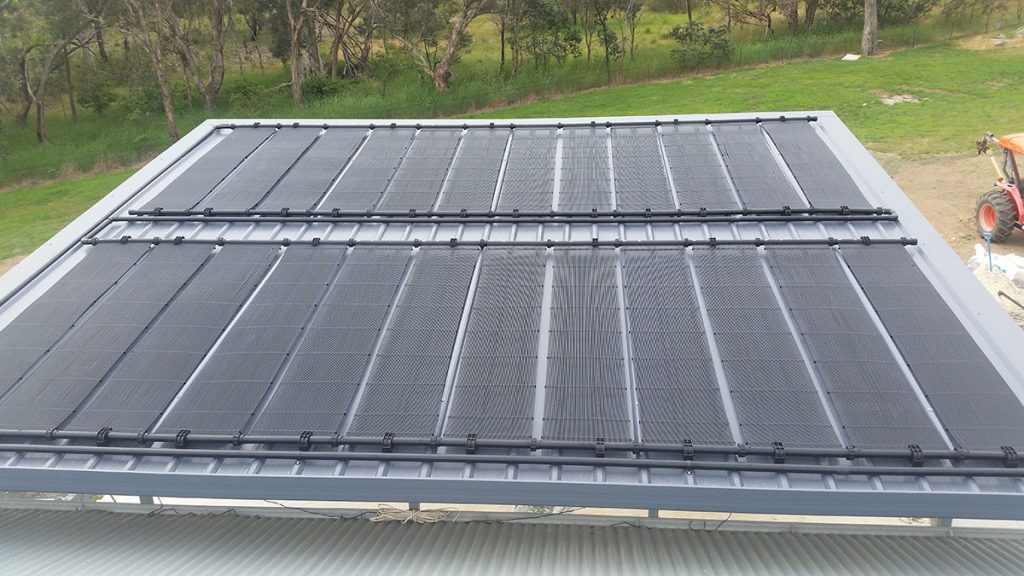 Independent Solar Systems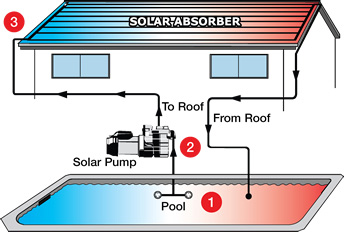 Integrated Solar Systems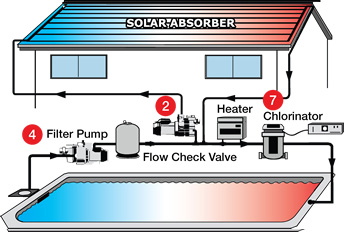 Independent Solar Systems
In an independent system, the pool water
(1) is pumped directly from the pool via a solar pump
(2) to the solar absorber
(3) on the roof and then returns the heated water back to the pool (1).
Integrated Solar Systems
An integrated system is similar to an independent system; however this time, the existing filtration equipment is used in conjunction with new components.
This works by circulating water via the filtration pump (4)
and then using a smaller solar pump (2)
to push water up to the roof, through the absorber, and back down again. The water connection point is taken from the existing filtration line (6)
that is between the filter (5)
and chemical feeders or chlorinators (7).
Manufactured for all types of residential and commercial demands, solar panels are an integral feature of a solar pool heating system. The panels are laid side-by-side on your roof to form a large grid. We supply and install a wide range of solar panels in leading industry brands, that are recognised for having exceptional heat transfer characteristics, as well as being are UV stabilised and designed to be more resistant to wildlife attacks.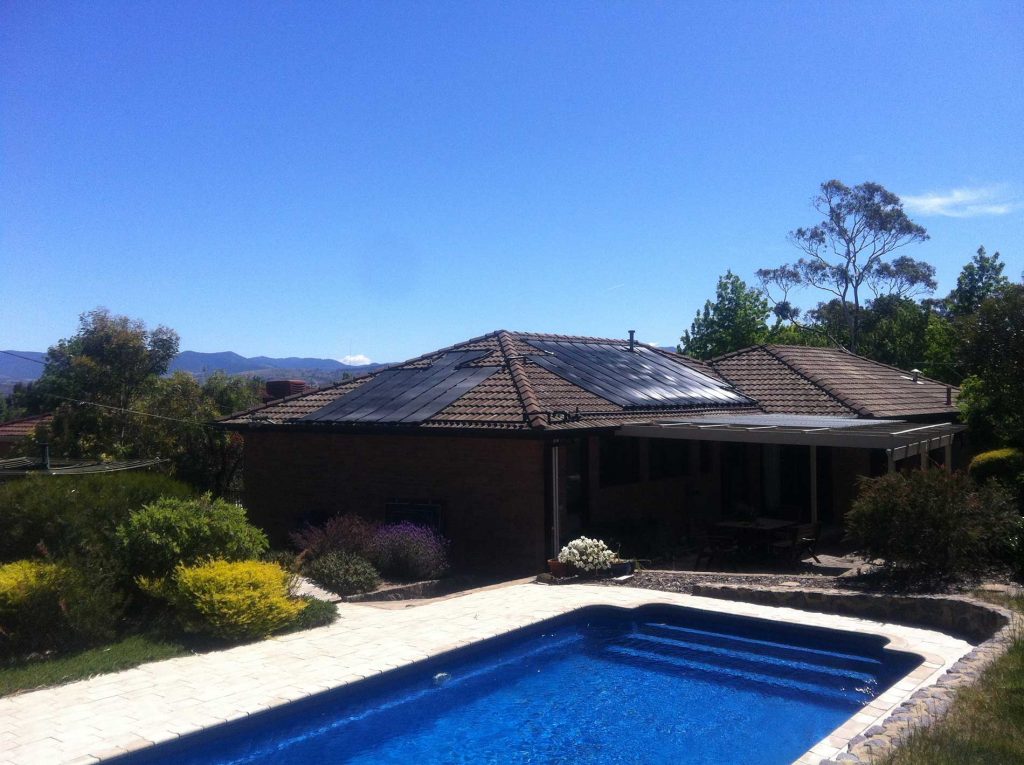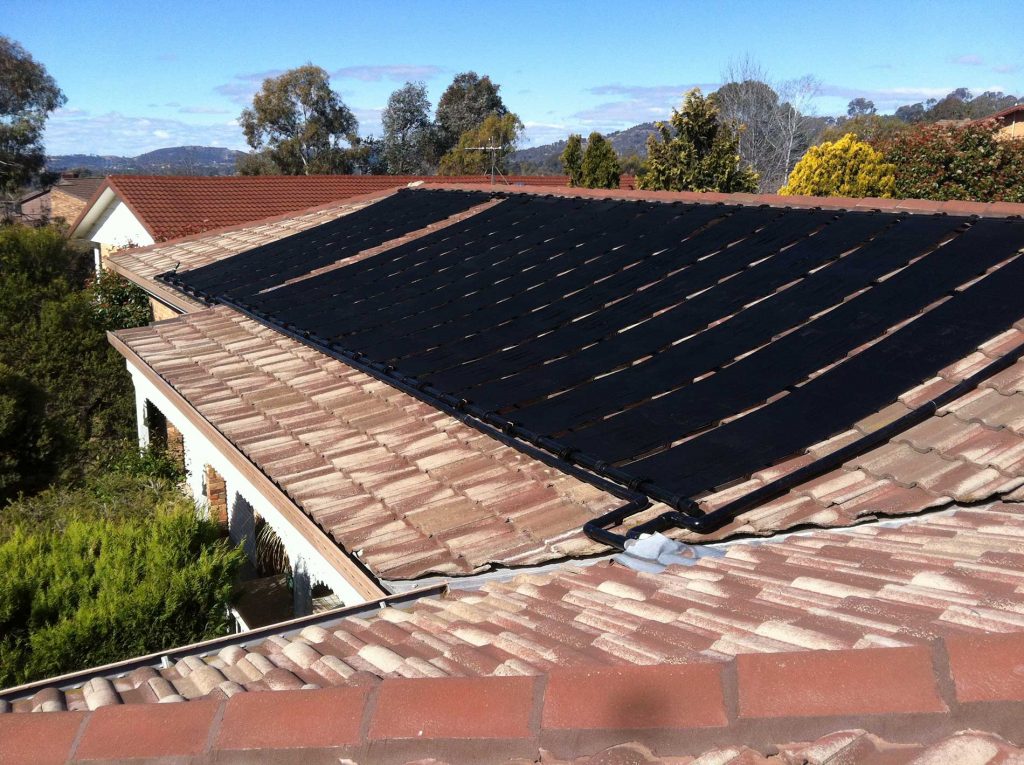 A custom designed pool solar heating system is ideal for smaller or more oddly shaped roofs, where other solar pool heating systems are unsuitable. Custom designed systems also have UV stabilised solar panels with excellent heat transfer capabilities.
Please contact us to discuss our services.
Adam Horgan
: 0478 753 411
: info@actclearwaterpools.com.au